Everyone likes an attractive dwelling and always looks for ways to improve their homes. Some home improvement projects can take a long time and be very expensive. However, there are also many ideas to enhance your house without too much effort yet still achieve amazing results. Sometimes, even small changes can accomplish a very significant outcome.
Install wall panel wainscoting
Wall panel wainscoting is a type of decoration that is applied to the lower area of the wall to conceal imperfections and add aesthetic value. These designs involve adding the panel to the entire wall, transforming a plain and boring surface into an interesting one. There are many wainscoting designs and ideas that you can choose from. Modern wainscoting can make the interior of your room look sleek and new. On the other hand, classic wainscoting can be used to bring in elegance and grace to your home.
Put in a rug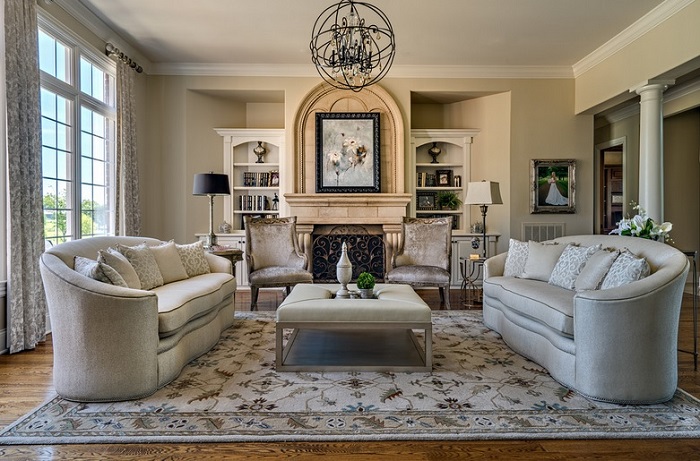 byRobin's Nest Interiors
 An addition of a rug can instantly add character and style to any room. Furthermore, they are easily replaceable and once dirtied, can be cleaned to make it look new again. Before making a purchase, you should measure out the area that you will want to have a rug on to determine its size. Rugs come in a variety of colors, sizes, shapes, patterns and materials. Choose one with striking colors to make a bold statement or a rug that matches the primary color of your room for a more harmonized look.
Replace your old windows for energy efficient ones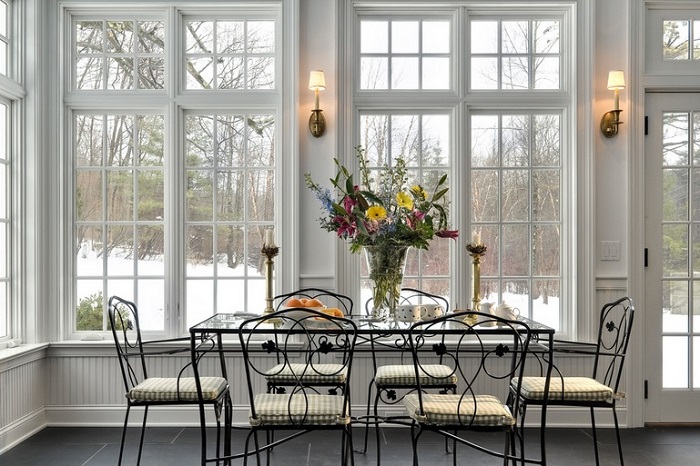 byCrisp Architects
If you live in an old house, chances are you have single-paned windows that would let the cold draft in during winter. Not only does it make your house uncomfortable in cold days, it is also very energy inefficient as it demands more from your heaters. Changing your windows to eco-conscious double-paned windows can be a bright investment. Your house will be able to retain heat better, needing less energy and save you a lot of money from gas or electricity bills. In the long run, you will be able to recoup your investment.
Bring back the wallpapers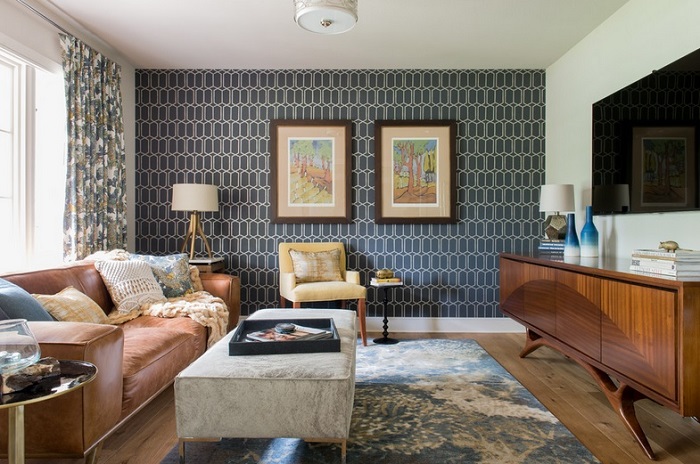 byRefined Interiors LLC
Used to be out of style, wallpapers have made a comeback. Not only are they very affordable, they are also easy to install yourself. You can find them at any home improvement shops in a plethora of colors and patterns. They can be cut to fit any sizes too. Before applying the wallpapers, make sure that the surface of your wall is flat as lumps and cracks might show through the paper. Furthermore, you will need to ensure to apply the wallpapers smoothly to avoid air bubbles trapped between the wall and the paper.
Invest in a ceiling fan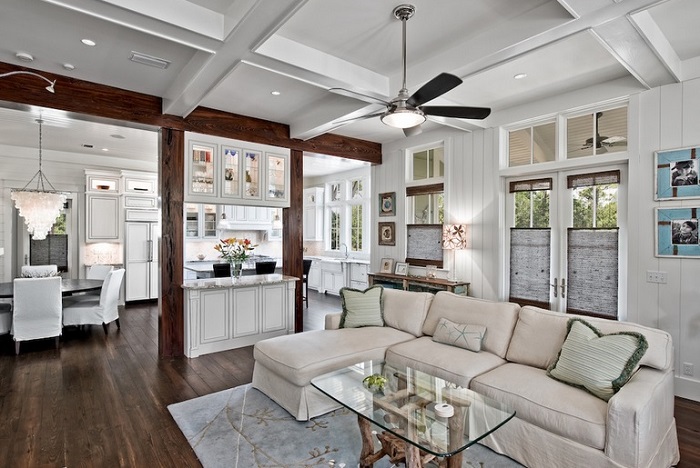 byBorges Brooks Builders
Ceiling fans are great for circulating the air in your room and help save your electricity bills by avoiding the use of an air-conditioning unit on hot days. Not only are ceiling fans functional, but they can be a decoration in your room and add beauty to it. You can purchase ceiling fans in many different styles and designs. For a sleek and contemporary look, opt for a fan with transparent blades to create the illusion of spaciousness. If you are looking for something cozier, there are fans with a beautiful wood finish that will create an intimate ambiance in your room.
Add a ceiling design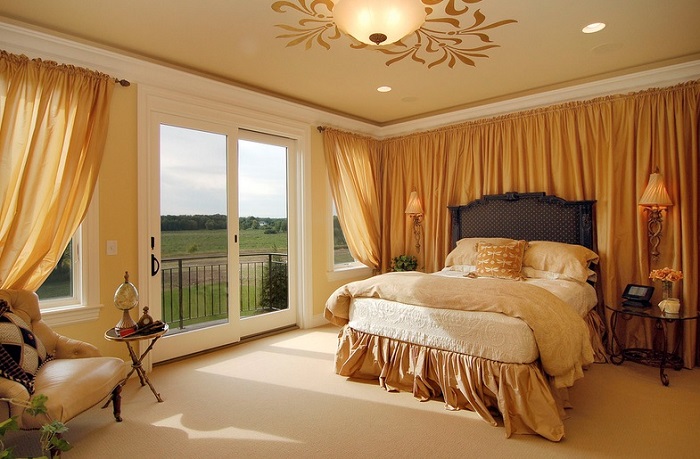 byJohn Kraemer & Sons
The ceiling is often overlooked when people think of remodeling their homes, but it is one of the largest surfaces in the house for adding flair and personal taste. If you have a low budget, you can purchase stencils and dress up the ceiling yourself. You can have a ceiling that will be a wow factor if you invest a bit more. There are many ceiling designs out there to choose from and they come in a variety of materials and styles.
Contrary to what most people believe, home improvement projects do not always have to break your bank or take a long time. Just get inspirations from smart designs and apply it to your own home. You will have a more comfortable dwelling and increase the value of your house at the same time.