There will always be many distractions and time-consuming activities. Nevertheless, there are improvements and overhauls for your home that shouldn't wait another year. Some just aren't good to leave outstanding because they'll bug you whereas others could potentially worsen when not dealt with soon.
Here are 4 improvements or overhauls that may be long overdue.
1.      Tackle the Landscaping in the Backyard
The landscaping may have been put in many years ago or even before your time in the home. There may be places within it that you're less than happy about.
One good example is a retaining wall. These hold back the soil and provide a barrier. These can be brick-based walls, but equally, with landscaping, they could have been formed using slivers of rock, large bounders in a row, or something else.
The main issue with these creative barriers is drainage. When it's not doing its job, water can rise over the wall itself, out the sides, or find other available avenues. Solving the drainage issue prevents this and if there's any plant life growing there too, they won't be getting waterlogged. These retaining wall drainage can help you deal with any problems you may have.
Relocating plants to a dry patch of soil may help them to survive if they've been suffering.
2.      Add Crown Molding for a Stylish New Look
Moldings in a room aren't to everyone's taste, but if they're something that you like, then it's worth considering.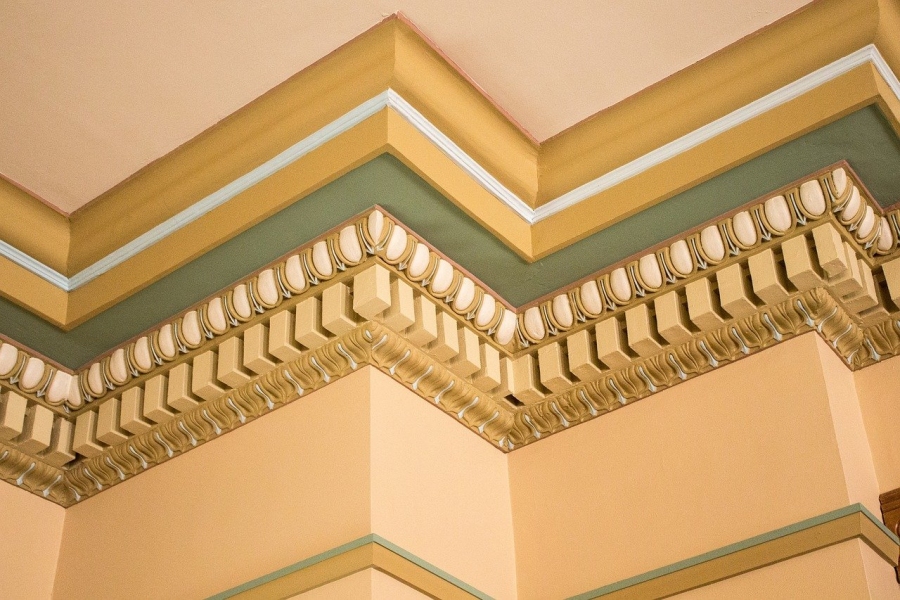 Rather than an expensive redecorating project in one room, adding a set of crown moldings along with touching up the ceiling should it need a lick of paint can do wonders. It's also not overly expensive depending on the materials used too.
3.      Fix the Doors and Windows
If the squeaking noise from the doors opening and closing, windows that stick when doing the same, or a sticking lock have been long-term irritations, take a morning to sort them out.
Locks need the right lubricant to help get the internal workings to ease up and move well again. If you're uncertain how to proceed, then a locksmith can help. But usually, this can be handled easily.
Squeaking sounds from doors or windows needs to be investigated to determine the cause. Sometimes, wood expands in the heat and this creates friction between the door and the frame. Similarly, this can happen to older generation windows too. Spraying on a silicon-based lubricant can do the trick if it's an ongoing issue on colder days.
4.      Install a Whole House Water Filter
When you've been spending too much on bottled water or the bottle filter isn't enough to handle all the occupants, then it's time for a whole house filter.
The whole house water filtration system acts to filter contaminants from the initial water supply coming into the house. This results in filtered water from the faucets in the kitchen, bathroom, and elsewhere without stopping.
While smaller water filters can be enough for some households, if you want clean water directly from the faucet, nothing beats the whole-house solution.
Not every improvement or minor overhaul requires many days to get completed. So, don't be put off from starting them.