Before the renovation the bathroom was cramped, non functional and housed old and out-dated tiles.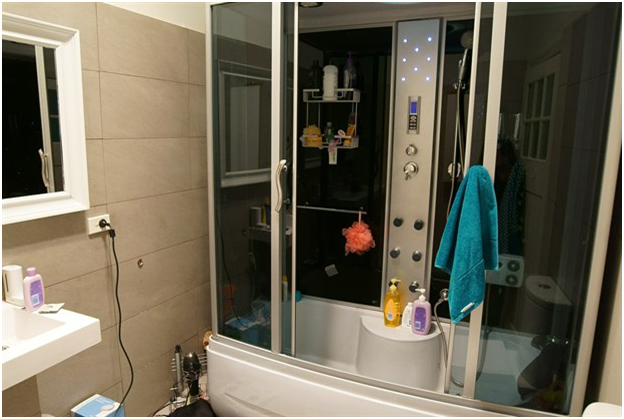 Now the bathroom is a wonderful transformation of fun, fabulous features and dynamic colours. Shaynna uses our popular hand made 'Moroccan' tiles as the stand out feature in the shower area. The arabesque format in this rich green hue oozes a distinct Moroccan flavor.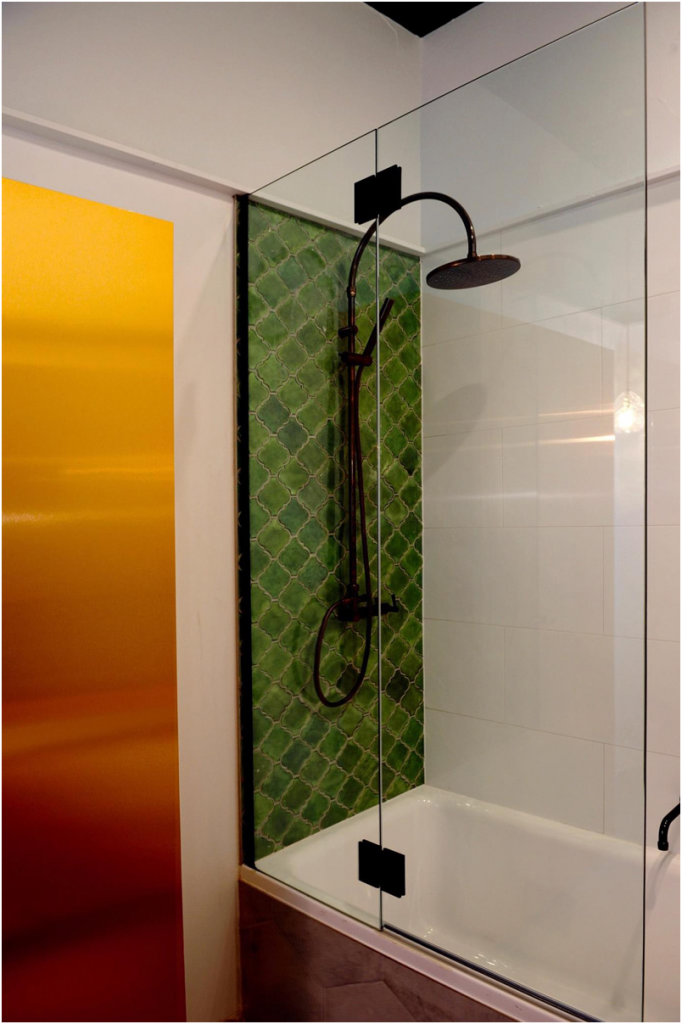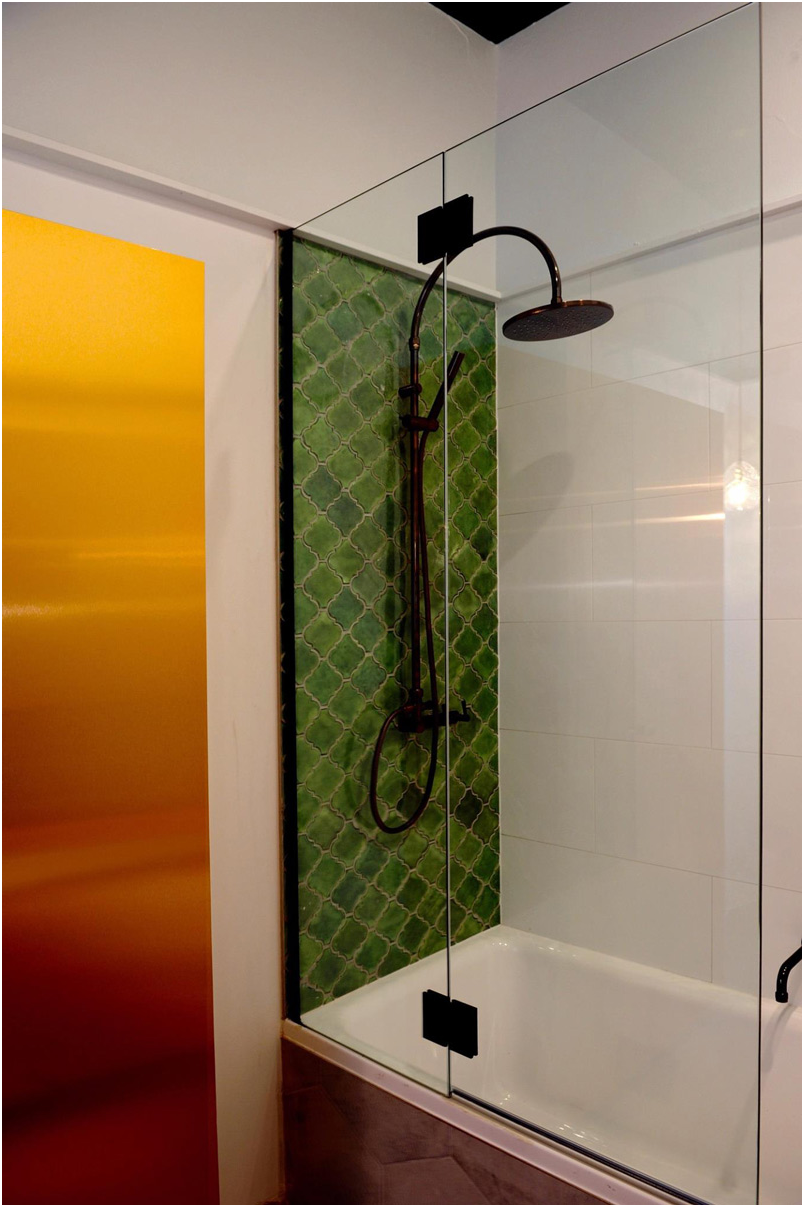 The tiles tie in with the high gloss green painted ceiling while the brushed copper doors on the cabinetry from That Metal Company add a striking dimension to the space.
The 'Amano' subway tiles in rich green colour are the perfect backdrop for the basin and decorative door knobs.  The basin is entirely made and painted by hand and heightens the Moroccan theme. This bold statement piece is a wonderful addition to the space and will certainly be a talking point for visitors and guests.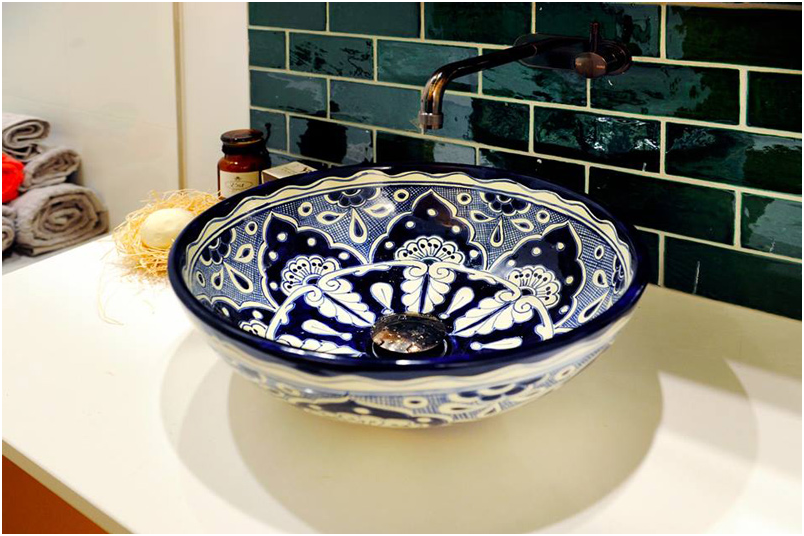 The new kitchen feels airy and bright thanks not only to the addition of doors to the outdoor area but also to new, clean and clutter free surfaces.  Shaynna opted to focus the feature of this kitchen on the floors with the use of geometric and dynamic tiles from the Vanguard collection combined with a turquoise border from the Cabra range.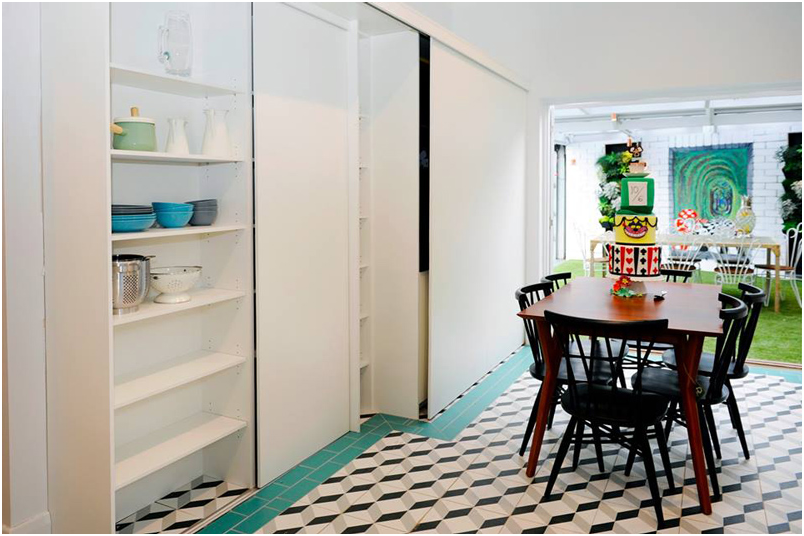 Keeping all other areas of the kitchen simple and neutral draws the eye to the 3d floor that creates fabulous patterns and plays tricks on the eye.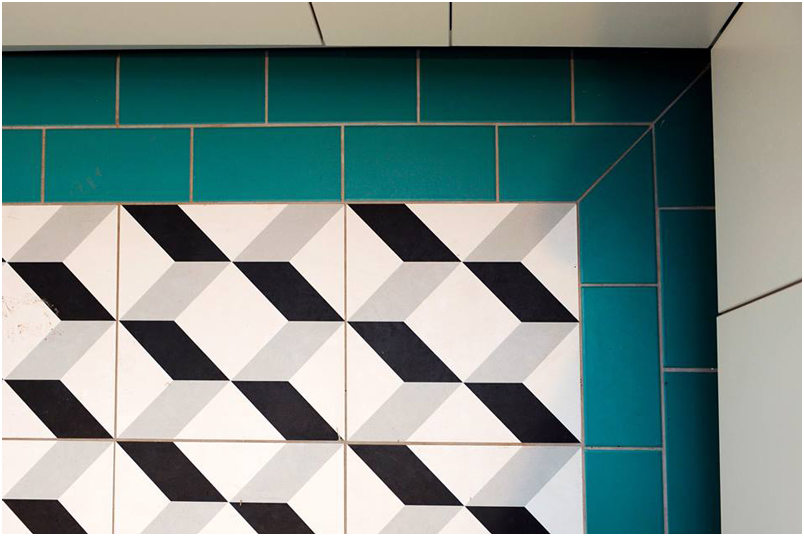 See all Decorative Tiles HERE
For more information on the Footscray renovation visit shaynnablaze.com.au
Deadline Design airs Wednesdays at 9.30pm on Foxtel's Lifestyle channel
Photography- Vanessa Hall for Lifestyle.
YOUR ESSENTIAL GUIDE TO CHOOSING THE RIGHT TILE
With the variety of tiles available today, how do you know which are best for your home?
In this short e-book, we give you expert guidance in choosing the right tile – from things you should consider through to the pros and cons of each tile type.
Ready to start tile shopping? Read this essential guide first.  (Click on the image below to download your free e-book)