With 30 year mortgage rates hovering near all-time lows, there's a prime opportunity for first-time homebuyers to purchase their very own home at an affordable rate. Unfortunately, home ownership among people 25-34 is near a two decade low and this trend only seems to be continuing.
Paying the rent feels like a safe investment when you're only factoring in your pizza budget and not planning for retirement. The number one tip that entrepreneurs and investors say to get rich is owning assets that generate profit on their own. Owning real estate is actually a great investment that can appreciate value over time.
Even if you're looking to start a family or have a place on your own, you don't want to give away a third of your finances and savings to your landlord. Here are ten tips to help first-time homeowners purchase a house that's affordable and one they can still call home.
Get your Credit in Check
The credit requirements for securing a low-interest mortgage loan are much more stringent than they are for a cars or an RV. Your credit score will determine whether a lender will approve a loan and its APR. Having a higher credit score will secure you a lower APR and save you thousands of dollars in the long-run.
Each additional loan you take out during your bidding period or a few months before will cause your credit score to dip. Pause new any credit activity before purchasing a mortgage to secure a low APR. Be sure to pay off credit card bills and all existing utility bills.
Save up for a Down Payment
The golden rule of real estate remains: the greater the down payment, the less money you'll have to pay. Lower monthly payments will yield greater disposable income, of which, you can throw at your existing principle payments to pay off your mortgage faster and save money in the long-run.
Generally, lenders and first-time homebuyers should shoot for a 20% down payment, although some lenders allow you to go as low as 3-5%. Factor in your back-end debt-to-income ratio, or how much of your monthly payments go to debt obligations. A high debt obligation of 50% could signal red flags for mortgage lenders. Use this estimate to configure a front-end ratio (how much money goes toward housing costs monthly) to determine an appropriate down payment.
Placing a significant downpayment on a house gives you a stronger bid. You'll also have an easier time keeping up with mortgage payments and building your credit score.
Track your Budget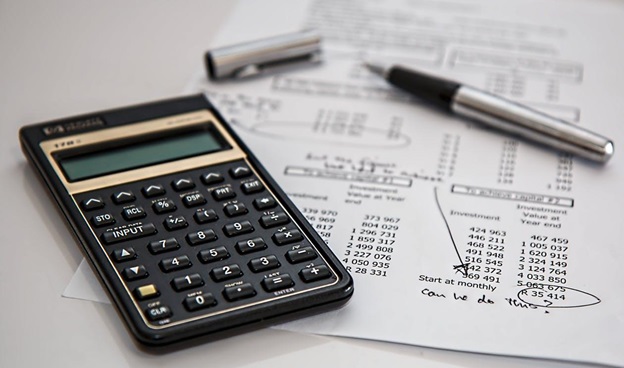 Know what you can afford. Mortgage lenders require you to present tax information and financial forms to secure a loan. This includes:
W2's
Bank statements (could even be reviewed twice during the application)
Pay stubs
Tax returns
These financial documents will help determine your APR as well.
Beyond this, it's important to remember other housing factors you'll have to pay for. You'll need to track utility bills, repair costs, and other disposable income costs. Compare your debt-to-income ratio, as well as all other essential spending, to determine how much you want your monthly payments to be, how much you contribute toward a down payment, and whether you can afford the investment financially. It's never too late to back out until you sign the papers.
Compare Mortgage Rates and Offers
According to the Consumer Financial Protection Bureau, you can save more than $3500 by comparing mortgage rates among three different lenders. Be sure to take a loan calculator with you when shopping around among lenders. Whether it's wise to take out a 15-year or 30-year loan depends on how much you can afford for monthly payments. Compare between fixed and variable rates that fluctuate with the market's prime rate. Often times, you can snag a cheaper fixed rate and refinance your mortgage later down the road if the market prime rate becomes exceptionally low.
The Neighborhood Affects Value
The surrounding area greatly affects your property's real estate value. Some factors include:
Local schools
Neighborhood demographics
Cleanliness of the neighborhood
Nearby foreclosures
Crime
Unkempt foliage
Nearby landmarks (hospitals, homeless shelters, restaurants, etc.)
Consider the Long-Term Value of the Property
Keeping all of this in mind, you should also consider the long-term value of the type of property you're purchasing. How long do you plan to live in the house? Is the local area flourishing or floundering? What construction projects are being completed nearby? Do you plan on purchasing any add-ons for your house to raise its value.
Unfortunately, many people ignore finances in favor of their dream home. As a first-time homebuyer, don't shoot for a dream home. Use this house as an investment that could eventually lead you to your dream home when the market is just right.
Budget for Closing Costs and Other Fees
It's key to remind you that closing costs and other phantom fees do exist. Closing costs could amount to as much as 2-5% of your mortgage loan and will include items such as, homeowners insurance, titles searches, points, appraisal fees, inspections fees, etc. There's a chance that you could negotiate a contract where the seller pays for the portion of the costs, but it's not guaranteed to work.
If the house is not registered and titled than you may also have to pay for phantom costs, which is essentially rent for not living in your own house. Always have additional income at your disposal to pay for unexpected fees, as with all things in life,
Research Assistance Funds
There exist numerous federal and state assistance programs designed to aid and protect first-time homeowners. The NHA loan is a federal loan that prevents home owners from suffering a loss if they default on their loan repayment. With a credit score of 580, owners can qualify for a downpayment of only 3.5% of the asking price.
There are also numerous other federal agencies that offer loans for first-time home buyers.
USDA
VA
Fannie Mae and Freddie Mac
FHA Section 203 (k)
There are also local and federal grants available for home repair and first time home buyers you can also consider.
Conduct Thorough Inspections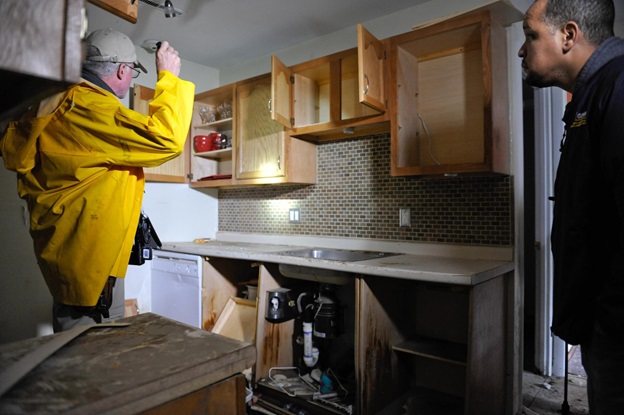 Besides from the initial inspection your real estate company provides, it's ideal to conduct a deep inspection yourself. A deep inspection will identify latent defects that may not be spotted in an initial inspection. Forgoing an inspection altogether could cost you thousands of dollars down the road, as opposed to a an initial $500 bill and added peace of mind.
Select the Right Buyer's Agents
Finally, you don't have to go at home buying by yourself, nor filling out those confusing documents and homeowners contracts. The right bid from an experienced buyer's agent can secure the house you've had your eye on and help you spot ways to reduce costs along the way. Additionally, a buyer's agent will help to identify a house that's in your price range and under your pre-approved limit.
Conclusion
Buying a house for the first-time can leave you susceptible to higher interest rates and hidden fees than an existing home owner. It's important to remember that your first home doesn't have to be your dream home or last home. Home buying is an investment and eventually you want your investments to help pay you, not the other way around. Regardless, congratulations on taking this first step toward purchasing a new home and beginning a new chapter in your life.